I absolutely love this rich, chocolate "nice" cream and make it on the regular. It is not only easy and delicious, but the extra love from the legit hard chocolate shell topping really make it over the top.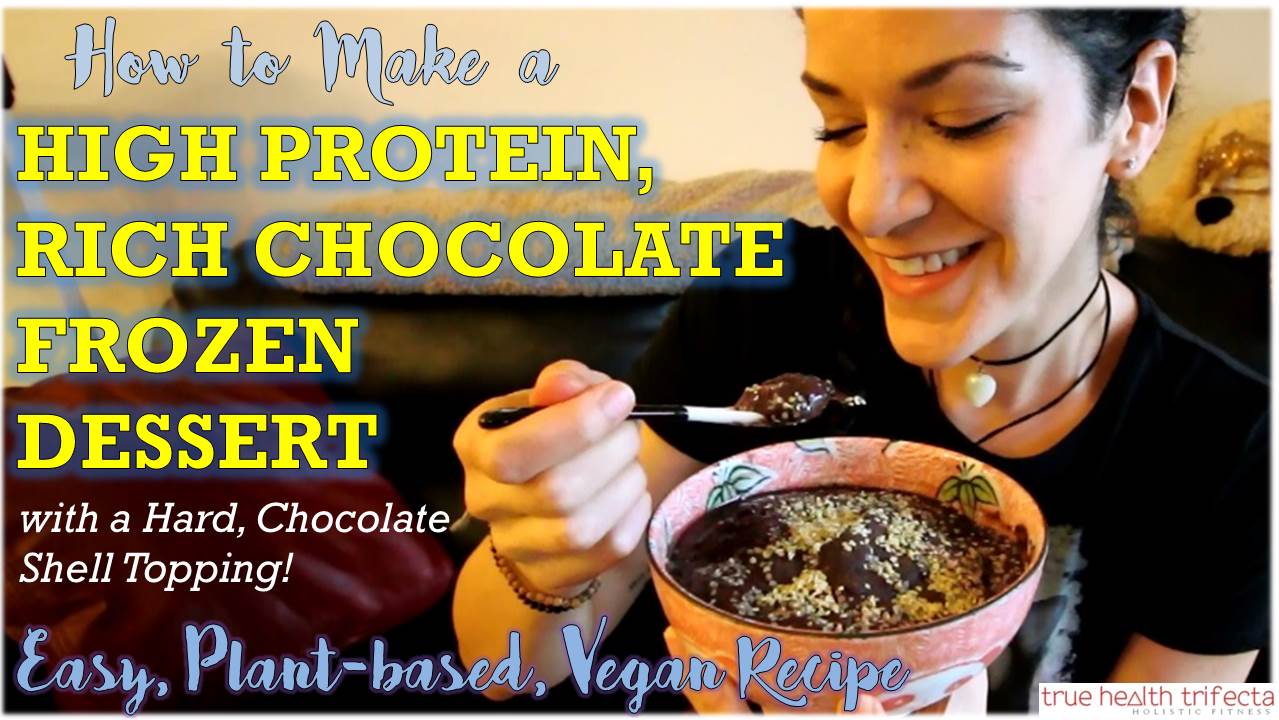 This filling and flavorful dessert also happens to be a completely plant-based source of HIGH protein with over 30 grams in this recipe!  Plus, it's great for any time of day: pre-workout, post-workout, breakfast, lunch, or dinner. Shoot, even dessert after a big ol' salad.
Watch the video here, recipe is below:
EASY, RICH, CHOCOLATE "NICE" CREAM
Ingredients:
1 cup Frozen Blueberries
2 Ripe Bananas, sliced and frozen solid
1-2 Tbsp High-Quality Cocoa Powder (like my favorite: Pernigotti Cocoa)
1 Scoop Plant Based Protein Powder (recommend: RawFusion Plant-Based Protein)
Generous Sprinkle of Ground Cinnamon
Small splash of Balsamic Vinegar
About a quarter to a third cup of Unsweetened Almond Milk (for desired consistency)
Directions:
Put the ingredients, in the order shown, into a high powder blender or food processor. Blend until all incorporated. Add more almond milk for desired consistency. Blend until smooth. Pour into bowl and set in freezer for 15-20 minutes.
To make the HARD CHOCOLATE SHELL COATING:
In a small bowl, mix: ½ Tbsp. melted coconut oil, 4-5 drops Liquid Stevia, a scant teaspoon high-quality cocoa powder, and a pinch of salt. Mix until smooth.
Take the bowl of ice cream out of the freezer and pour the chocolate shell coating mixture all over the top, using a spatula to get every last bit. It will harden in seconds.
Top your "nice" cream with something crunchy, like hemp hearts, chopped nuts, or sesame seeds.
Enjoy! :)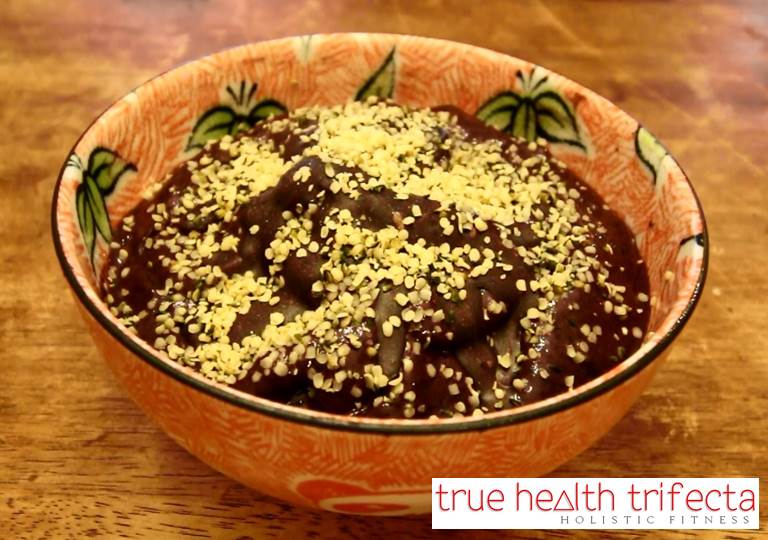 ---
Find more recipes and smart food-shopping tips in my Grocery Store Tour Guide!