What advice do you have for someone looking to hire a personal trainer or health coach?
I always suggest that potential clients "shop around" to find the right fit, because you will ideally spend at least 2-3 hours a week with your personal trainer or health coach. It should be someone who motivates you, listens to you, educates you, and challenges you… all at the same time. It should be a person you feel positive energy from, someone who gives you the attention you deserve, and someone who helps you get the results you are striving for.
A personal trainer is someone you should feel comfortable with, have open communication with, yet someone who will push you the extra mile with genuine encouragement and compassion. We are here to remind you that you CAN achieve what you desire and that you DO have what it takes.
Remember, our success as trainers and coaches is based on YOUR success as the client. As simple as it sounds, find someone you actually like as a person and feel good about.
Find someone who acknowledges your efforts in improving your fitness, health, and lifestyle… and go from there. :)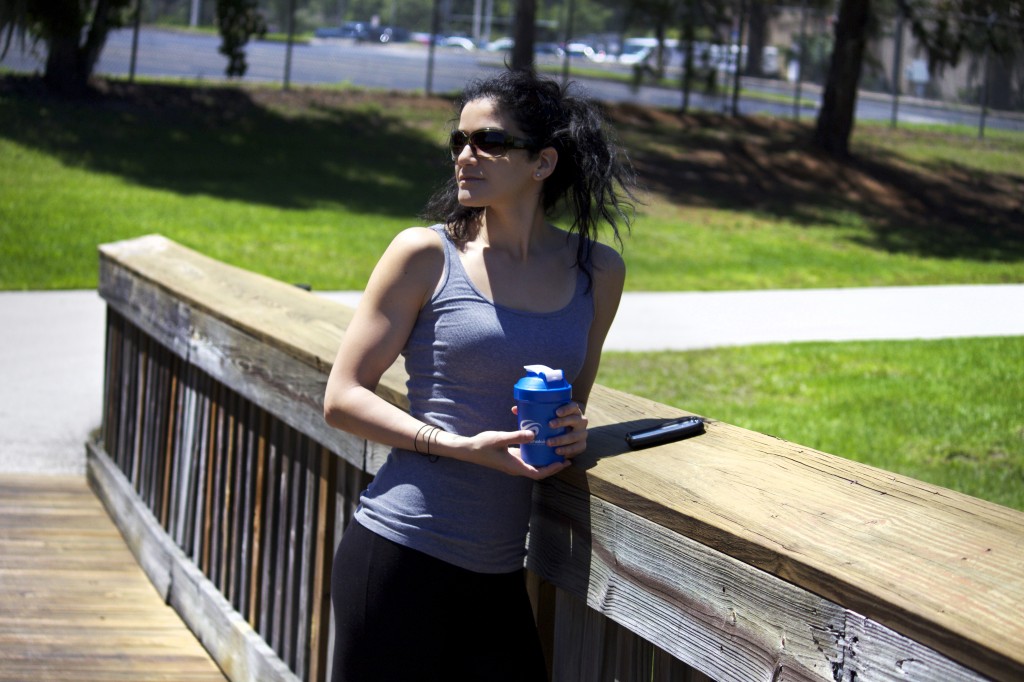 What makes True Health Trifecta and Holistic Fitness different than most personal training or wellness programs?
I provide a holistic approach- something I call the True Health Trifecta- in my services. This includes physical fitness, nutritional awareness, and emotional well-being. The last part is particularly important, because if your head isn't in the right place, it's hard to even get started!
I feel as though many fitness professionals overlook the emotional aspects of any lifestyle change when it should be the main priority. This is why I incorporate EFT (Emotional Freedom Technique), also called Tapping, into my services. This is an amazing tool that utilizes the meridian points of our body to alleviate struggles that hinder progress… kind of like acupuncture without the needles! It is incredibly effective to unblock self-sabotaging, limiting beliefs and heal people of things including: insomnia, cravings, traumatic events, OCD, procrastination, stress/anxiety, depression, fears/phobias, allergies, and more.
Nutritional awareness and education is the other major player when it comes to living a healthy, happy life. My priority is to encourage a balanced relationship with food, focusing on abundance (what you CAN eat and what is BEST for you) rather than restriction (cutting things out). I believe in strategic nutrition in regards to achieving peak wellness and fitness, and that there is no cookie-cutter diet out there for everyone. I help my clients figure out the best route depending on their goals, allergies, hormonal state, schedule, age, and preferences.
Of course, being a personal trainer means that physical fitness is a large part, as well! Nutrition is what GETS the weight off, but strength-training is what will KEEP it off and re-shape your body composition into it's most natural, functional, and healthy state. I focus on functional, compound movements and total body conditioning- always customizing every workout according to each client.
I have also been called the Glute Specialist with many clients due to my ability to build and shape the glutes (that's your booty, ladies!) while slimming the waist and toning up the legs of many clients, both female and male. Trust me when I say that it IS possible to fill up that area naturally through strategic weight training and with a coach who is experienced!
And guys… Leg day is your friend and actually helps build your upper body even better due to releasing more growth hormone. So, even if you match up with another trainer, keep that in mind and make sure you incorporate it! :)
Additionally, I have experience training numerous clients with hormonal imbalances (hypothyroid, PCOS, menopausal symptoms), many of which have either lowered dosage of medication or gotten off of it completely.
Also experienced working with clients who have: diabetes, hypoglycemia, hypertension, anemia, MS (neurological disorders), sports/rehab injuries, and lower back pain.
So, why does my work stand out from others? In a nutshell, I love what I do and the people I get to spend time with every day. I love motivating, teaching, and constantly learning. The transformations in body, mind, and health that my clients have achieved are amazing, and I truly feel blessed that the services I provide can bring just as much happiness to others as they do to me.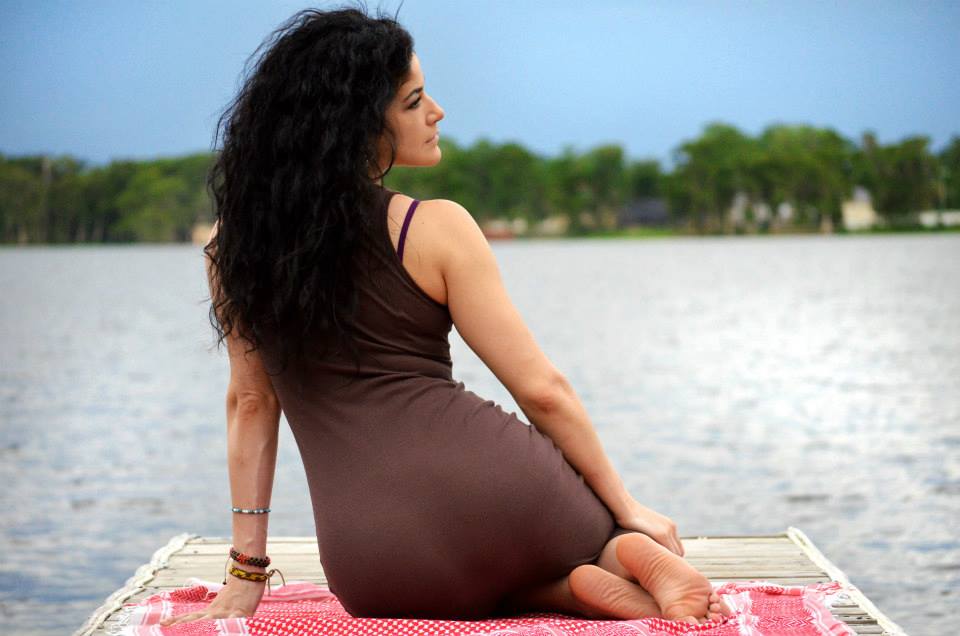 What are some of your favorite random things?
Hugs, pandas, cinnamon, belly laughs, weighted hip thrusts, quality sleep (and naps when they get to happen!), holidays with the whole family, entertaining and cooking for others, trying new restaurants, love, whenever Bohemian Rhapsody by Queen comes on the radio, big white bread trucks (no idea why, they just always put a smile on my face) and singing along to karaoke albums during long commutes…
… Among other things. :)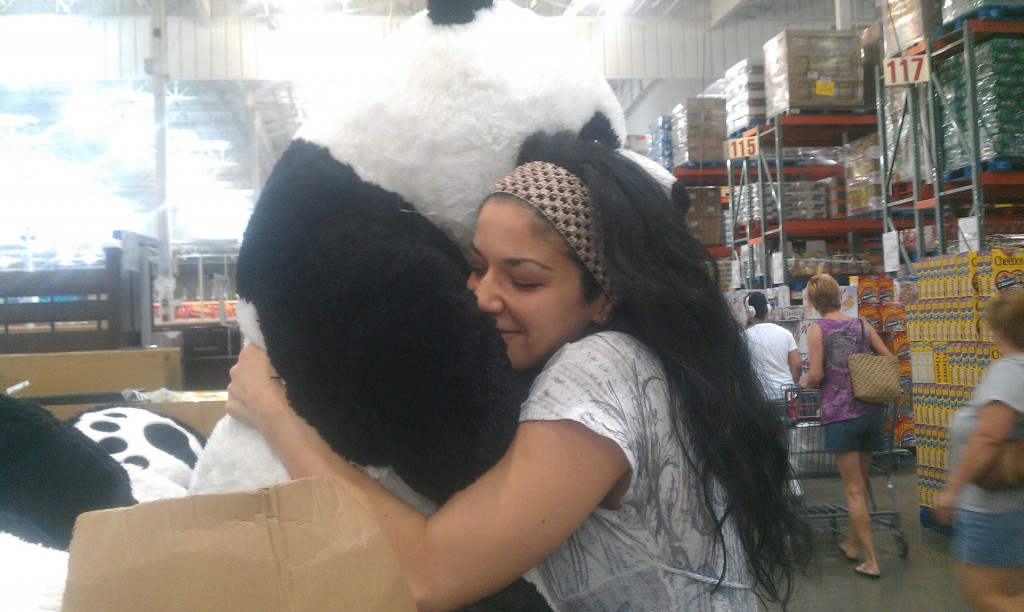 Do you have any random out-take clips from the videos around your site?
As a matter of fact, I do! Brace yourselves…
Do you have a question that isn't answered here?